A Few of Our Featured Projects.
Caulkins Water Farm
https://www.facebook.com/CaulkinsWaterFarm/
In August 2013, SFWMD approved the Water Farming Pilot Project known as "Caulkins", located in Indiantown, Florida, a public/private partnership with Caulkins Citrus Company. The Caulkins property is uniquely located adjacent to C-44, below the Okeechobee locks, but above the S-80 discharge facility. We were given one year to build the Pilot, but MilCor and our construction team had the project completed, certified, and operational in 16 weeks!
Since becoming operational in February 2014, this project has stored almost 38,000 acre-feet (12.5 BILLION gallons) of water taken from the C-44 canal across its 413 acre footprint, removing this water and its pollutants, Nitrogen and Phosphorus, from the basin and reducing discharges to the St. Lucie Estuary and Indian River Lagoon. Water Farming is an alternative water storage method.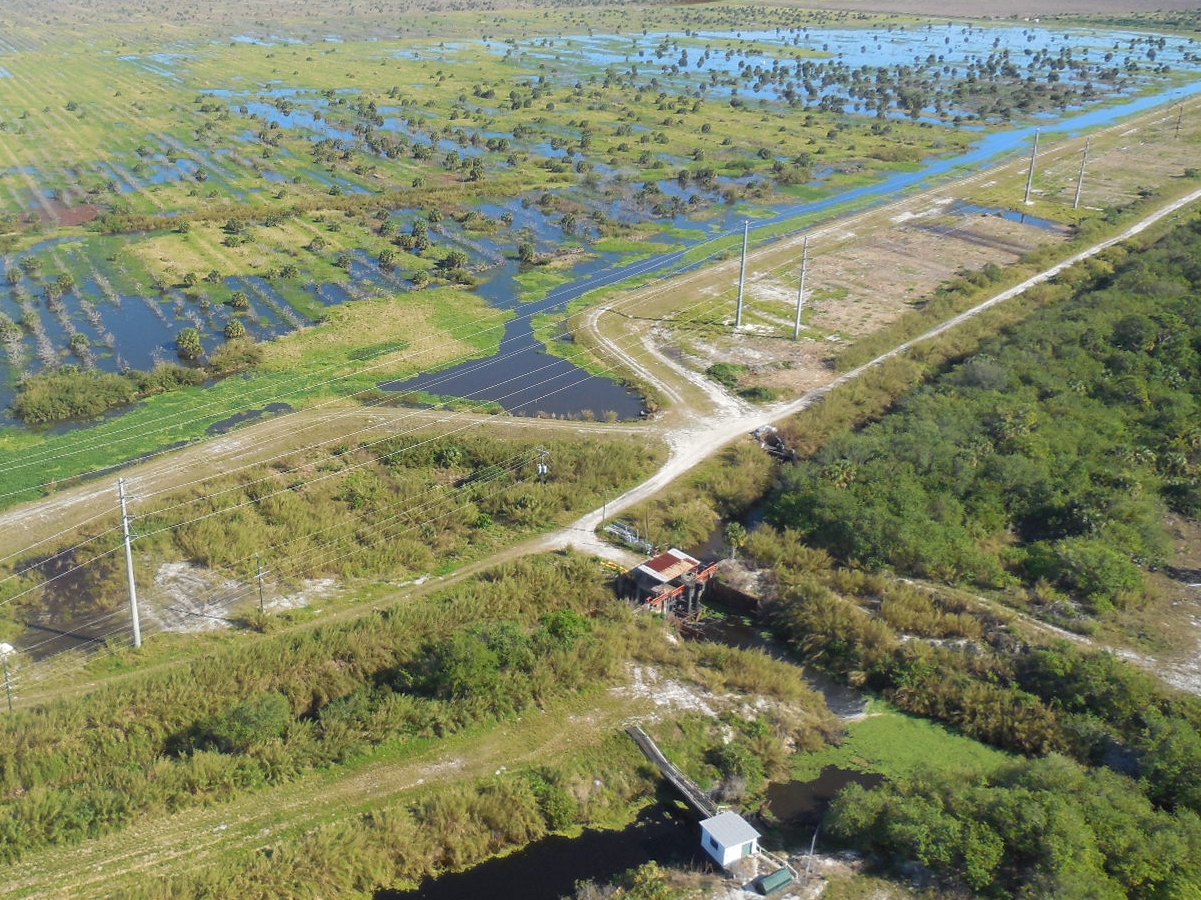 MilCor is the Engineer of Record for the property, and is currently permitting the expansion of the existing 413 acre "pilot project", already operating successfully on a portion of the fallow citrus groves, to its entire 3,000 acre property. Based on scientific monitoring, it can be estimated that approximately 100,000 ac-ft of water could be "harvested" from the C-44. The St. Lucie River Watershed Protection Plan estimated that 200,000 ac-ft of storage are needed within the basin to reduce discharge events by 90% annually. An expanded Caulkins satisfies 50% of that need.
MilCor got the go-ahead to begin design documents on June 1, 2016 to prepare construction plans for the expansion. As of June 30, 2016, the ERP application for the expansion was deemed complete. We have been coordinating with FDACS, who is managing the design requirements, to provide a complete package of water budget calculations and nutrient removal projections. The nutrient calculations involved analysis and review of GIS stormwater models and policies related to the Florida Department of Environmental Protection (FDEP) Basin Management Action Plan (BMAP) for the Indian River Lagoon. We are still in the process of working with the Army Corps. We are also coordinating an Archaeological Assessment and Phase I/II on the expansion. We anticipate beginning construction in early October as that is when SFWMD construction funding dollars will be available, with a six month construction duration.
Tom Kenny - tomseabranch@aol.com - (772)486-5117
Seabranch Management, Inc. - 8340 SE Fazio Drive, Hobe Sound, FL 33455
Fort Pierce Square Grouper
MilCor has worked with the owner of the "original" Square Grouper Tiki Bar in Jupiter, Florida for over 15 years on a wide variety of little issues. When he decided to build a new Square Grouper in Fort Pierce, our team was excited to be involved from the beginning, completing all the civil-site design and permitting for the new location. This involved extensive coordination with the City of Fort Pierce due to the location of the facility, directly adjacent to the inlet and the flood zone that it is located in. The finished floor elevation of the building is more than 6 feet above the adjacent roadways, making ADA access to the site a challenge.
Jim Burg - jburg@squaregrouper.net - (561)718-9980
Burg and Company - 7929 SW Jack James Drive, Stuart, FL 34997
christ fellowship church
Milcor was responsible for design, permitting, and construction inspection of a 320 plus acres parcel known as Christ Fellowship Stuart Campus. The project includes a worship center and education building, with associated parking, stormwater management system and utilities, encompassing approximately 50 acres. The balance of the property has remained natural. The site has several off-site drainage areas that flow through it, and off-site utility line extensions.
Pastor Leo Abdella - leoa@cftoday.org - (561)308-2255
Real Estate Development, Christ Fellowship - 5343 Northlake Boulevard, Palm Beach Gardens, FL 33418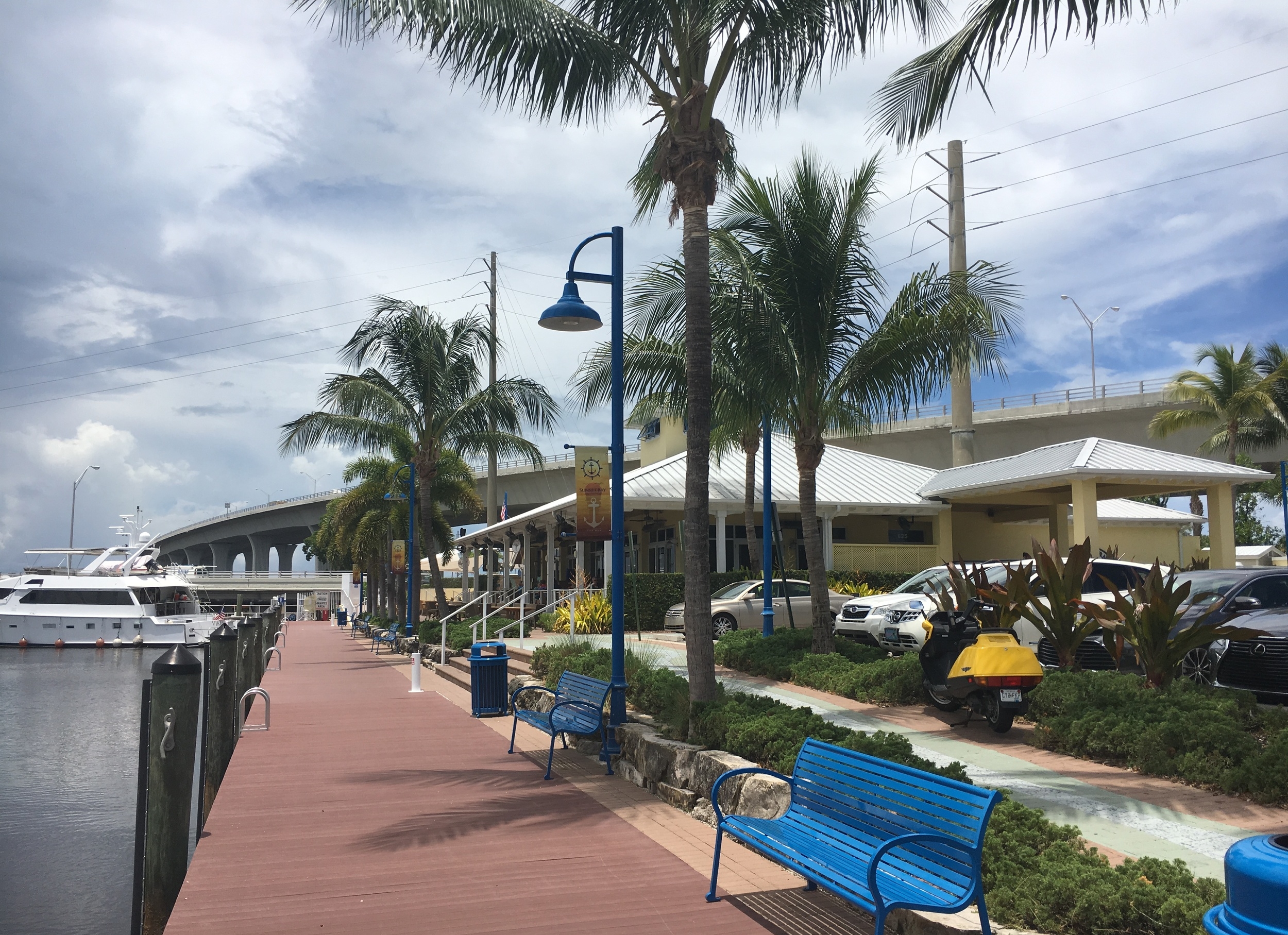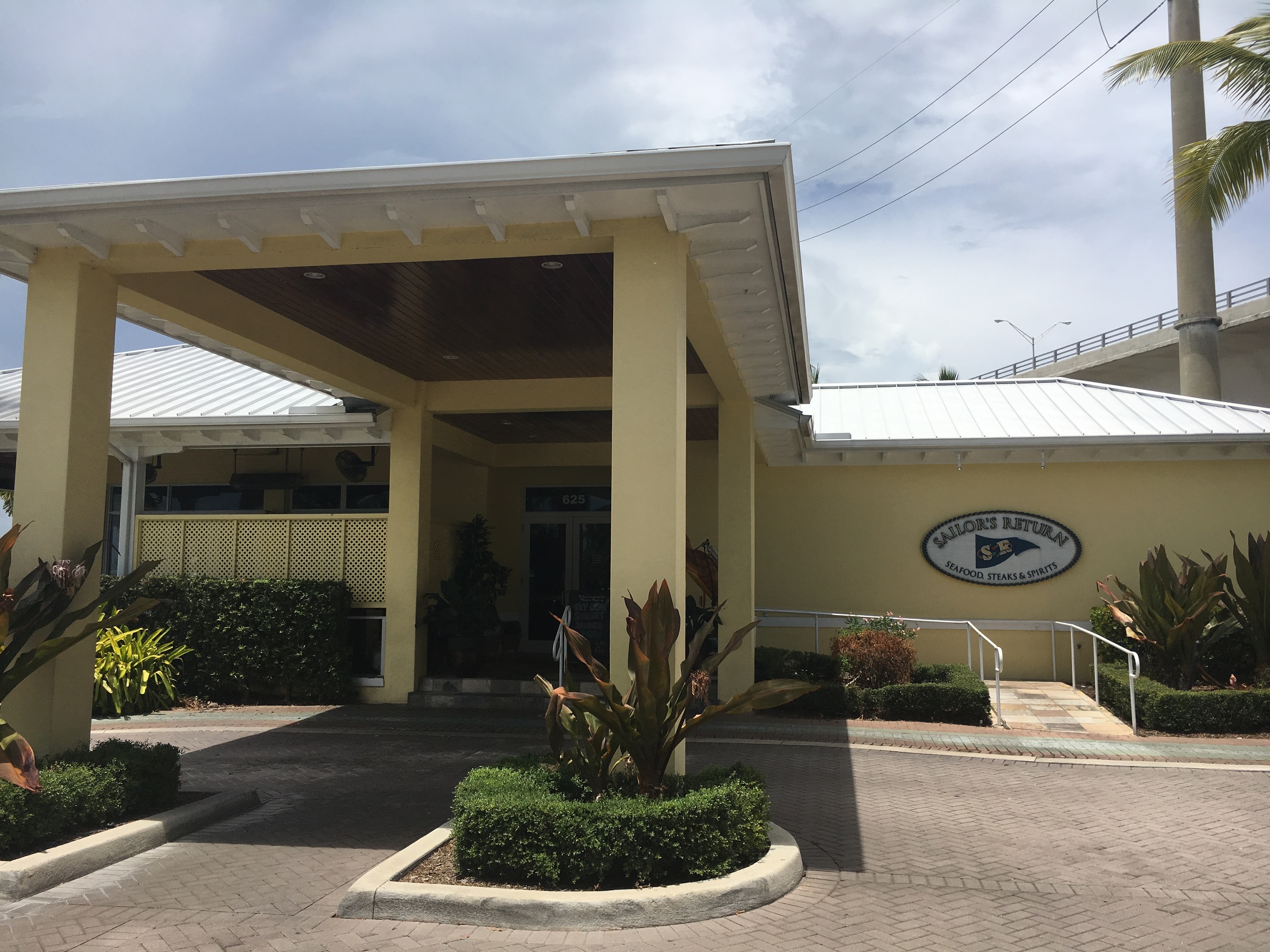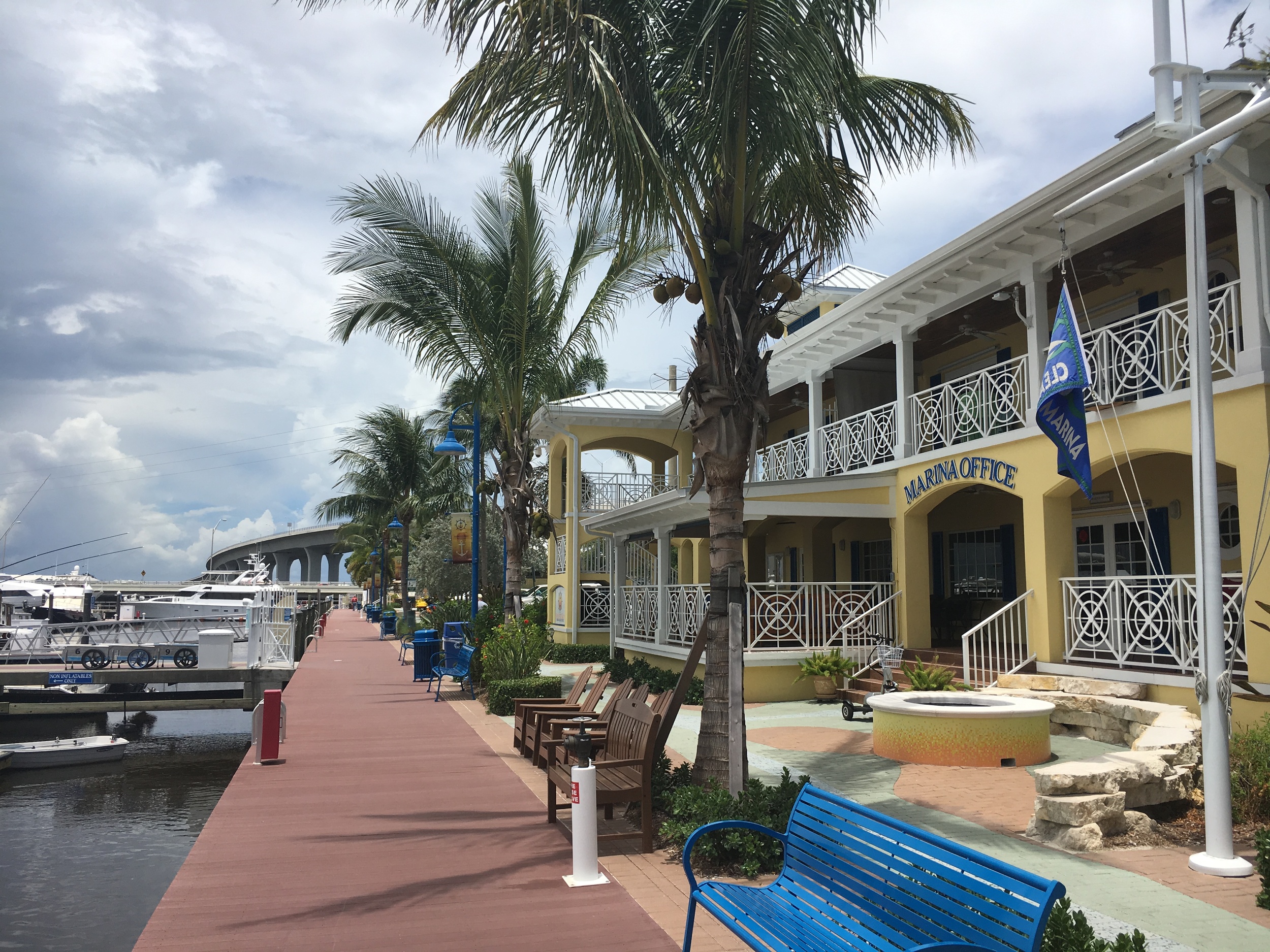 sailors return - sunset bay marina
MilCor was responsible for design, permitting, and construction inspection of the redevelopment of the City of Stuart's anchorage into Sunset Bay Marina and Anchorage, including the addition of a new 10,000 square foot restaurant known as the Sailor's Return. The project required close coordination between the surveyor, planner, marina contractor, electrical contractor, fuel contractor, and owner's representative. Several ADA issues needed to be addressed due to ramps and grade changes. Services included design, permitting, and construction inspection of water, sewer, stormwater, irrigation, and off-site utilities.
Alex Muxo- amuxo@huizenga.com - (954)627-5015
Huizenga Holdings - 450 E Las Olas Boulevard, Ft. Lauderdale, FL 33301
Bubbles express wash
MilCor was responsible for design, permitting, and construction inspection of Bubbles Express Car Wash, a car was facility consisting of four buildings and associated parking lot on approximately 1.16 acres in Jensen Beach. The site was challenging to grade, as it is only 95 feet wide, and minimum perimeter elevations were required; however, the adjacent property elevations were significantly lower, making it difficult to match existing elevations. To further complicate the grading, Martin County required the ability to interconnect the site with the properties to the north and south.
Mike Rosenburg - mike@bubblesautowash.com - (772)708-6180
Bubbles Auto Wash - 2160 NW Federal Highway, Stuart, FL 34994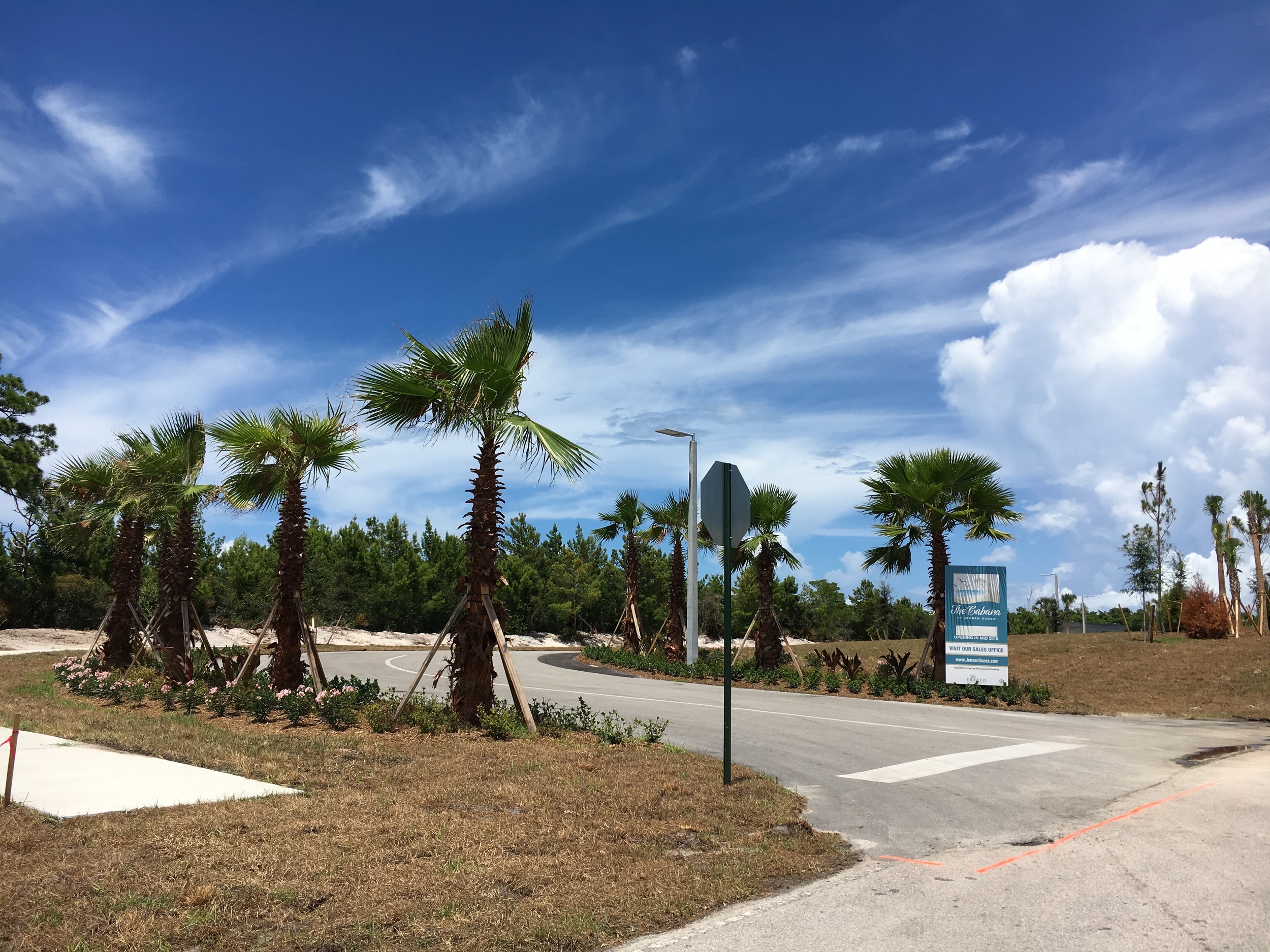 Jensen dunes adult living facility
MilCor was responsible for design, permitting, and construction inspection of Jensen Dunes, a 340-bed Residential Care Facility consisting of 3 buildings, a common area pool, and associated parking, utilities and stormwater management system. The project has been approved / constructed in phases wherein, the first phase / building is complete. Phase 2/3 is currently in the design and permitting stage. The site challenges included on-site stormwater retention rather than typical detention where a site holds water quality, but can discharge runoff from larger storm events. This site had numerous low spots where stormwater has historically collected and stayed on site; therefore, the developed condition needed to mirror this. Additionally, off-site roadway improvements have been required.
Joe Hummel - jhummel@finelinecorp.com - (561)451-7328
Fine Line Electric Inc. - 3071 N Dixie Highway, Pompano Beach, FL 33064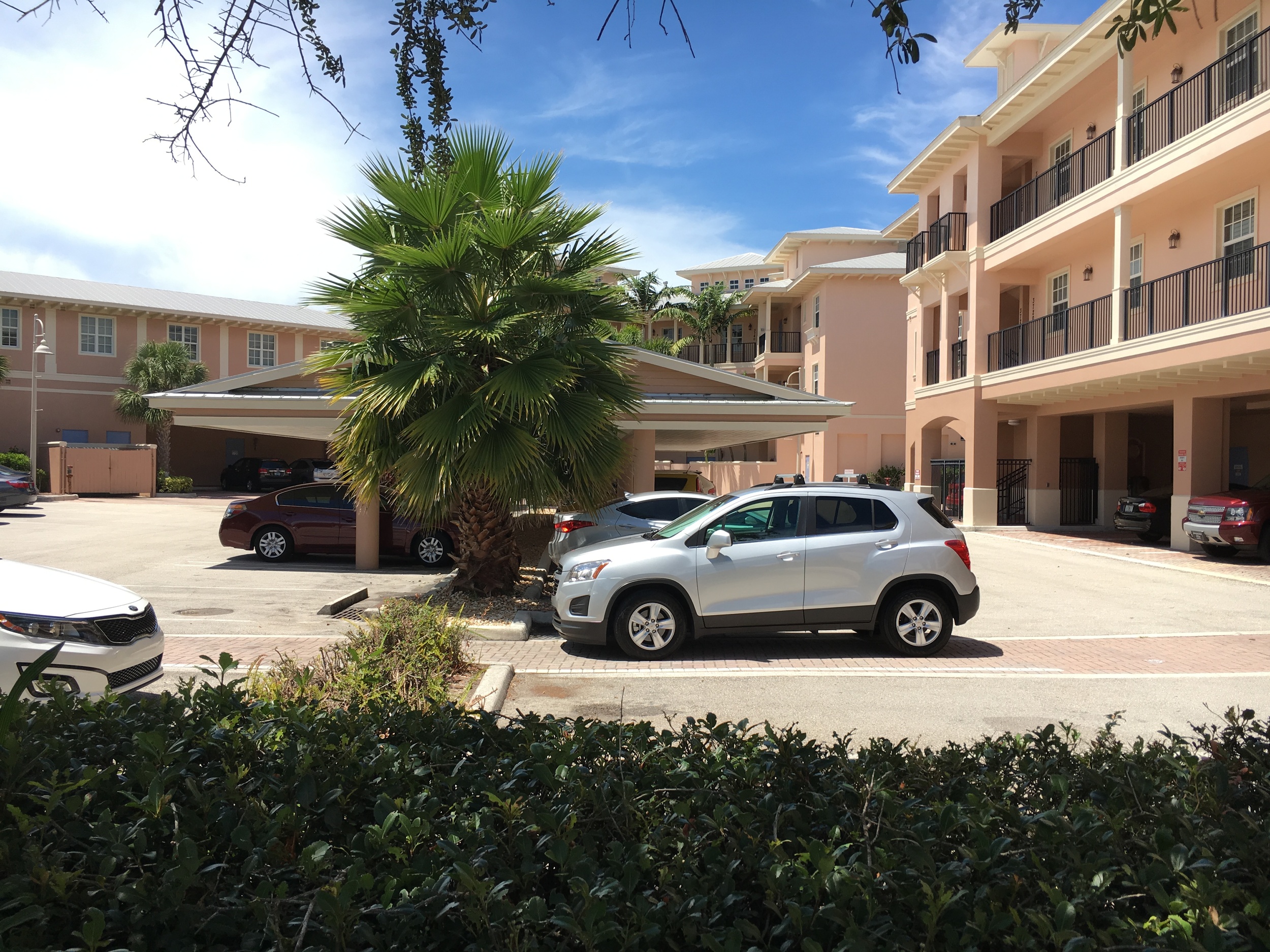 renar river place
MilCor team members worked with Martin County Utilities and Renar Fine Homes on a mixed use land development project that is located at the intersection of Pineapple Parkway and Indian River Drive, in the Jensen Beach CRA, and which included a Martin County Utilities regional lift station. The regional lift station is intended to serve the Renar River Place project, as well as future facilities located adjacent to the project within the Jensen Beach Community Redevelopment Area. MilCor staff has worked closely with County staff to establish the specific location, capacity and discharge head of the lift station.
The River Place project included highest density development due to the waterfront location; thereby, not leaving much room for a traditional stormwater management system such as retention / detention ponds. MilCor team members reviewed several underground drainage systems to accommodate this site. We provided civil site engineering for parking, water, sewer, stormwater management, off-site roadway improvements, permitting, bidding services, construction inspection, and final certification.
Rhonda Rowe - (772)692-7800
Renar Development Company - 3350 NW Royal Oak Drive, Jensen Beach, FL 34957
Prado
This single-family residential development of 127 homes located off Island Way just north of the Palm Beach/Martin County line was originally 3 separate sub-divisions in various states of approval with the County. The new owner has combined them into one attractive, interconnected gated community on half acre sized lots interspersed between the existing pristine pine uplands and prairie wetlands. Challenges for this project ranged from coordinating with the jurisdictional agencies for approvals for what was once three separate projects into one overall development, to designing a stormwater management system that would protect, yet still provide clean water to the thriving wetland community, interspersed throughout the site.